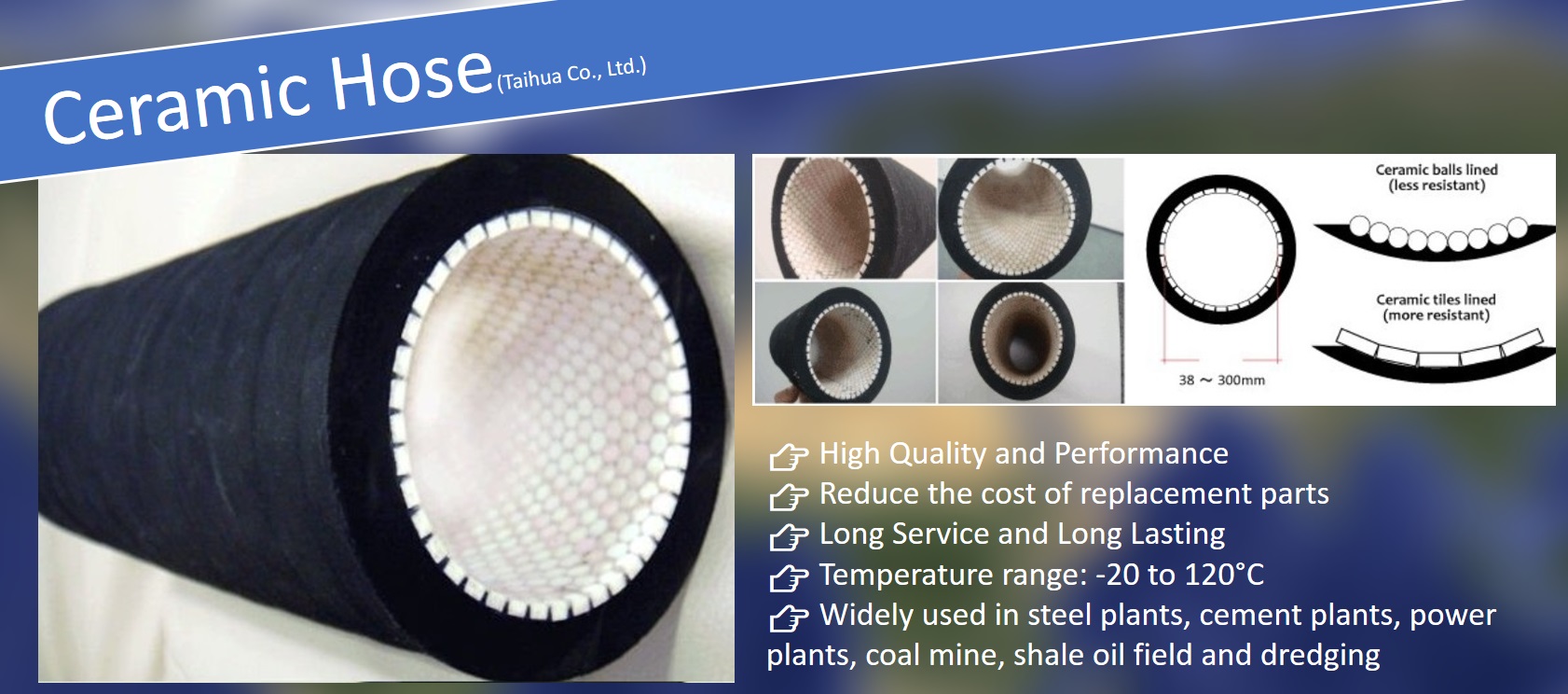 The flexible pipes or hose are lining with ceramics balls are used to reduce the internal costs. However, we developed the ceramic tile in the form of pressure which has five times longer useful life. Another advantage with respect to flexibility, which may curve in the same proportion.

In the newly developed ceramic hose, ceramic tips are used to eliminate a disadvantage in a conventional ceramic hoses. It has higher abrasion resistance while maintaining flexibility. The standard producible ceramic hose is limited to 10 m in length and 30 to 300 mm in hose diameter.





An elbow type ceramic hose is available. We can produce a hose in a customer's design. Our new ceramic hose has the circular disk shaped ceramic tip as compared with the conventional ball shaped ceramic tip and shows several times higher abrasion resistance.
Normally, the producible length is 10 m for a ceramic hose. Please contact with us if you need a longer ceramic hose. In addition, we can produce a ceramic hose as a customer wishes. If you don't know the desired dimension, we can produce the ceramic hose having the same dimension with the existing hose.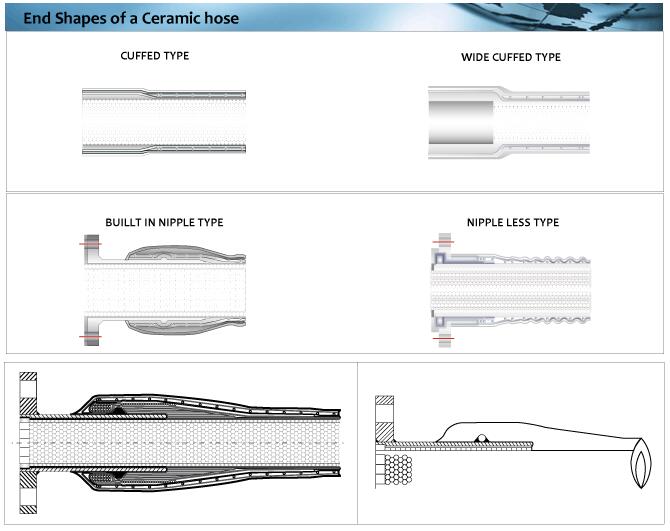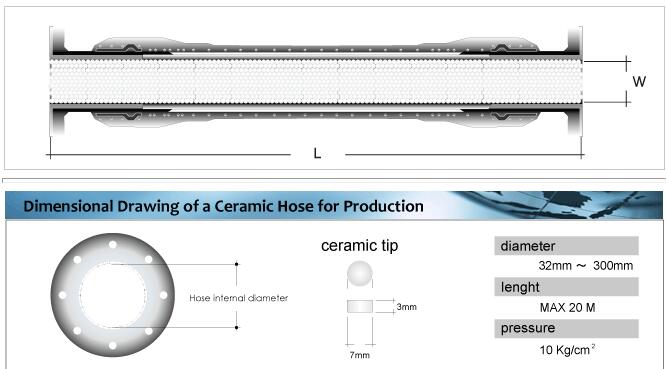 The right selection means choosing a product suitable for technical requirements of certain application or device along with assurance of safe and faultless performance. Due to above mentioned reasons, we advise to choose the right lining hose with the help of sales or TECHNICAL department.
Essential information for the right lining hose selection:
  * Medium (substance conveyed)
  * Internal diameter
  * Maximal working pressure
  * Temperature(inside and outside the hose)
  * All other features that may effect the hose performance and life such as;vibrations,deformations during work,exposure for external damage,etc..,
  * Kind of hose endings (type of fitting,thread size,type of sealing)
  * Way of assembling the hose fittings (clip,band,clamp)
  * Length of the hose (in case of a hose assembly the complete length along with fittings)